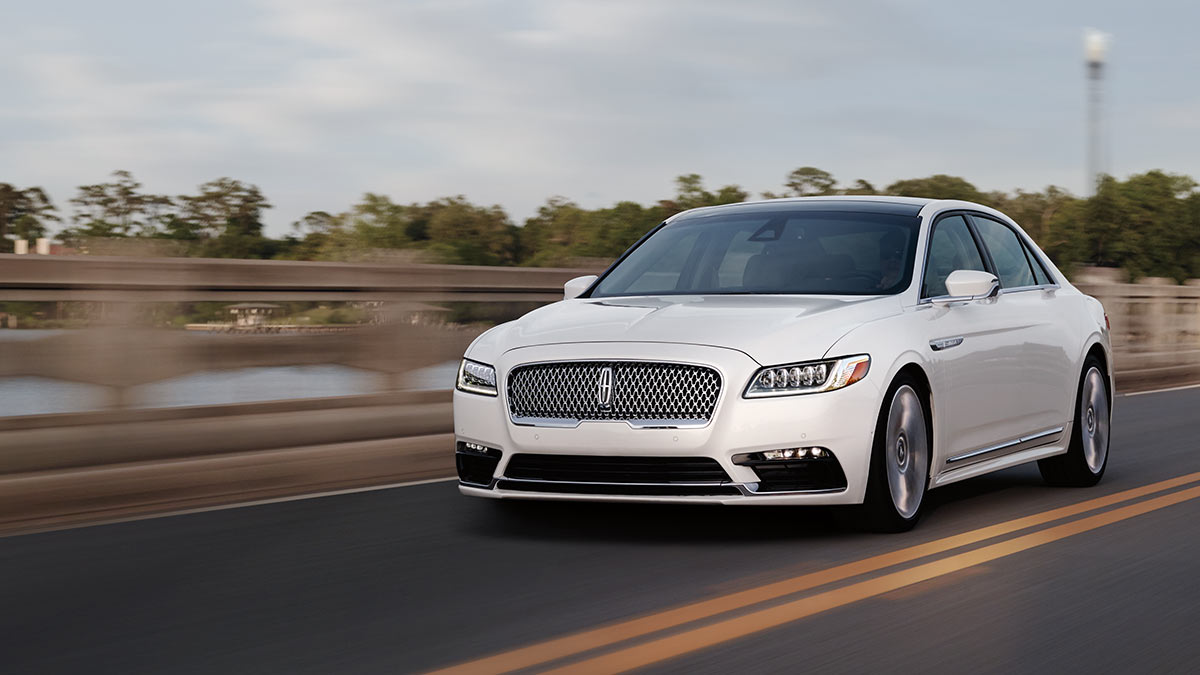 The Continental wouldn't be the same without the Lincoln Signature Grille.  Freshed-faced.  The bold new one-piece grille is designed to turn heads and widen eyes.  The E-latch door handle is an innovative handle that, when given a simple touch, unlatches the door electronically.  The magic continues with an available cinch or soft-closing and opening motor.  The interior of the 2017 Lincoln Continental is a seamless experience.  This vehicle was crafted to present a culmination of interior features that create and overwhelmingly graceful experience.  Designers worked to eliminate and reduce lines that can divide an interior - giving rise to a more connected flow.  With the available twin-panel panoramic roof, the Continental presents power-retractable front panel glides open without obstructing the overhead view of rear-seat passengers.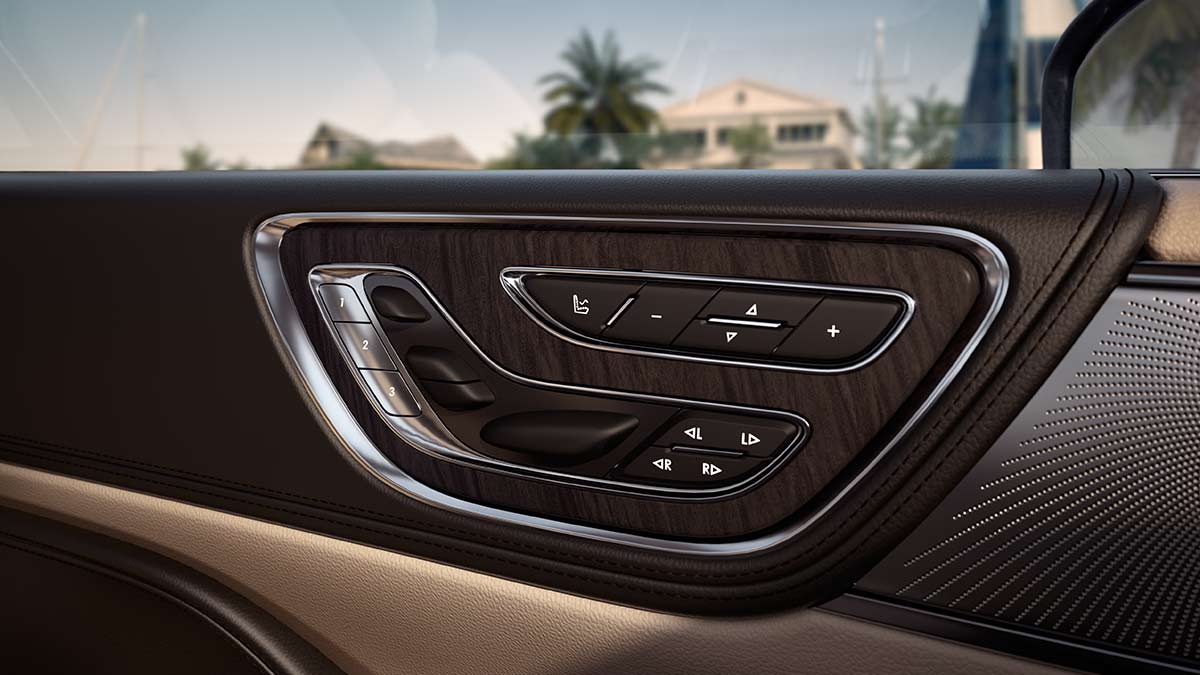 Dynamic adaptive HID headlamps, standard in the 2017 Lincoln Continental, swivel from side to side with the steering wheel.  As you turn the steering wheel, the entire beam pattern sweeps across the road in the direction of the turn, helping to illuminate a wider stretch of road.  The available adaptive full LED headlamps feature LED reflector elements that are activated and deactivated based on vehicle speed and steering wheel position.  
Get directions to Future Ford Lincoln of Concord
, located in Concord, CA and serving Walnut Creek, Danville, and Pleasant Hill areas.
Welcome to the comfort zone.  The Perfect Position Seat with available 30-way adjustability is refreshingly customizable.  With its range of movement, including independent thigh extenders, you can easily adjust this seat to your own uniquely comfortable position.  The Continental also features a back seat that simply doesn't take one.  With power lumbar support, heating and cooling capabilities and ample leg room, the reclining rear seat included in the Rear-Seat Package has a bevy of features that will make you sit up and take notice.
Craftsmanship is more than what can be simply seen.  In the 2017 Lincoln Continental it can also be felt and, yes, even heard.  Available Bridge of Weird Deepsoft leather makes the Perfect Position Seats even more inviting.  With the interior wood trim, no two are exactly alike.  Natural patterns within interior wood accents make each Continental distinctively unique.  Genuine woods including open-pore espresso ash swirl, Jade Ash Swirl, and brown swirl walnut were carefully selected to create a sumptuous and connected flow between transitional surfaces.  Seat controls are now located on the door!  Just lift a finger.  Comfort should never be at arm's length, which is why our thoughtful designers went so far as to mount the seat controls right in the door - to harmonize with the movements of both passengers and the driver.
Schedule a test drive at Future Ford Lincoln of Concord
, located in Concord, CA and serving Walnut Creek, Danville, and Pleasant Hill areas.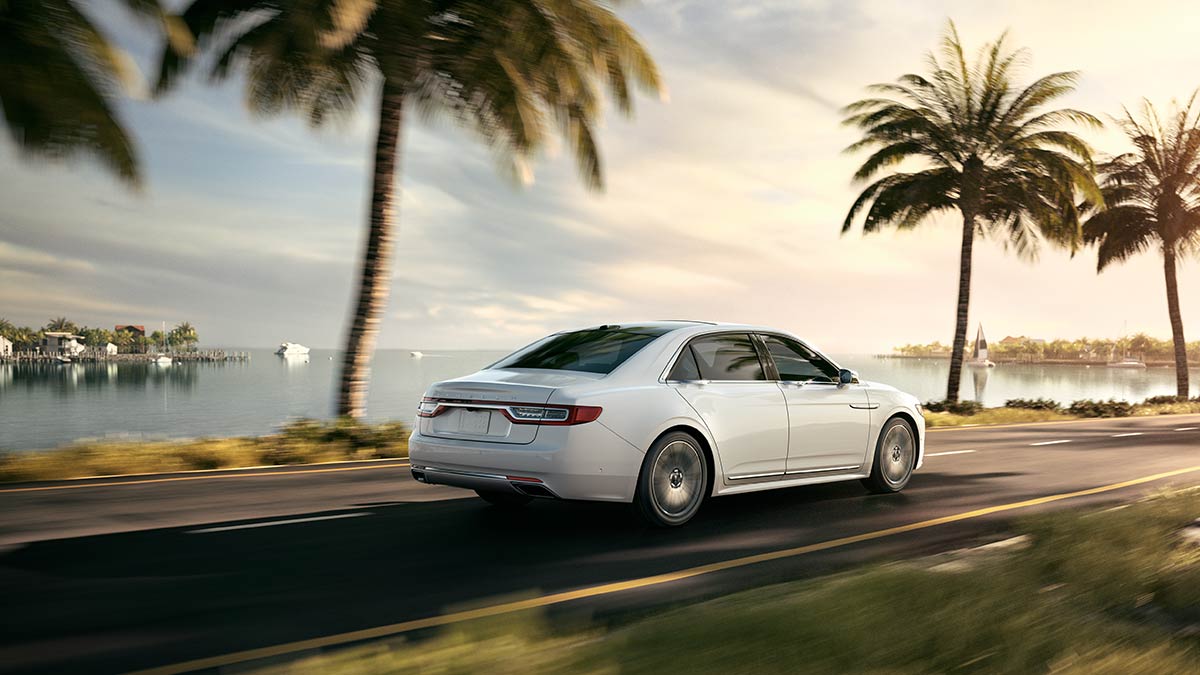 Become one with twin turbocharging.  Thanks to an available twin-turbocharged 3.0L GTDI V6 engine, efficient horsepower-per-liter output, and an available AWD powertrain, the 2017 Lincoln Continental is one drive you are sure to remember.  Control carries a certain elegance.  Raw power can turn heads, but refined power is what truly deserves your attention  Dynamic Torque Vectoring transfers power on demand to the appropriate rear wheel while driving through corners.  This system enhances cornering agility and is aimed at maintaining ride comfort, resulting in a smooth and seamless driving experience.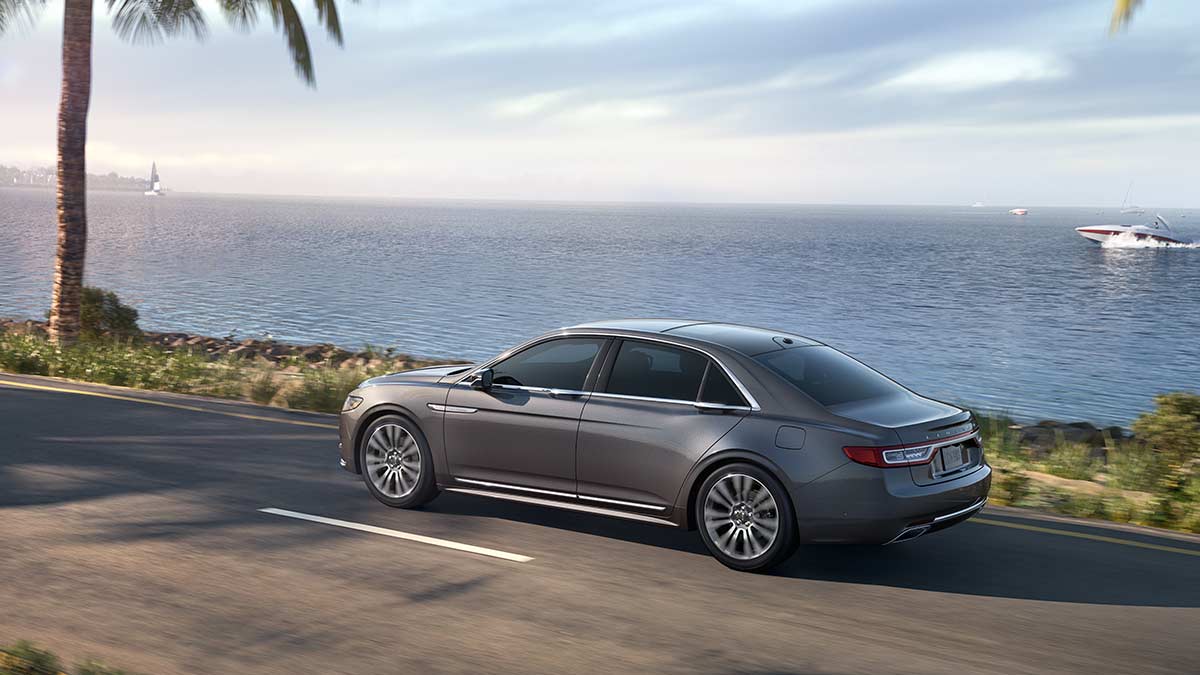 A driving experience befitting the name Continental.  Lincoln Drive Control is a collection of drive-enhancing technologies to make driving a Lincoln Continental more enjoyable.  Continuously controlled damping uses a suite of sensors to monitor and automatically adjust the suspension.